Safe shopping
Multiple awards and certified!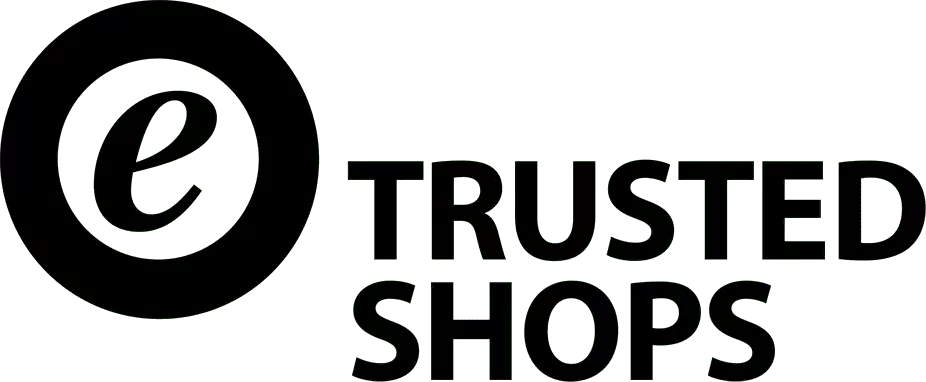 Our benefits
Your competent partner for over 20 years

130 innovative products in the field of dietary supplements, sports and know-how

Feeling good and living beautifully through a holistic system

Excellent competence in all aspects of
health, exercise and nutrition

Barbara and her team are always there for you at any time
Ein Leben in Bewegung – funktionell, präventiv und ganzheitlich
Sport ist nicht gleich Sport. Für jeden von uns hat die Intensität der Bewegung eine andere Bedeutung. Das liegt nicht zuletzt daran, dass wir alle Individuen sind und unterschiedliche sportliche Möglichkeiten und Ansprüche an uns selbst haben. Was wir aber alle wissen und uns miteinander verbindet ist, dass ausreichend Bewegung, in jeglicher Form, nahezu immer zum eigenen Wohlbefinden führt.
Barbara Klein – mit Bewegung und den richtigen Sportgeräten zu deinem persönlichen Wohlbefinden
Für viele ist der Einstieg das Schwierigste. Bedenken wie das Alter, der aktuelle Fitnessstand oder die allgemeine Hemmung aktiv zu werden, hält davon ab überhaupt den ersten Schritt zu wagen. Damit bist du nicht alleine, das kennen die meisten! Unsere kleinen Fitnessgeräte für Zuhause von BK by Barbara Klein wurden extra dafür entwickelt, um den Einstieg zu erleichtern, mit Freude von zuhause aus zu trainieren und ganzheitlich, präventiv und mit therapeutischem Ansatz in Bewegung zu kommen. Denn wenn eines wichtig ist, ist es, sich in jedem Alter aktiv der Bewegung und dem ganzheitlichen Wohlbefinden zuzuwenden und gut für sich zu sorgen.



Sportgeräte für Zuhause – Bauch, Beine, Po und mehr!
Welches Bauch-Beine-Po-Gerät das richtige ist, kommt ganz auf deine aktuelle Fitness und deine Ziele an. Mit den kleinen Sportgeräten für Zuhause kann man bereits viel erreichen – ganz gleich, ob es um die Mobilität des Körpers oder die Definition geht. Mit unseren größeren, aber dennoch leicht transportablen Sportgeräten aus dem Sortiment, wie zum Beispiel dem Fitnesstrampolin, kann man intensiv und mit schnellem Erfolg an Ausdauer und Kraft arbeiten. Nachfolgend findest du unsere sportlichen "Must haves", die unser ganzheitliches und holistisches Gesamtkonzept als eine wichtige Säule stützen: 


FLEXI-BAR®

Der FLEXI-BAR® ist unser Multitalent für Anfänger wie für bereits gut trainierte Personen jeden Alters. Mit dem AGR-Gütesiegel ist der FLEXI-BAR® als Trainingsgerät für die Rückengesundheit und Gymnastik ausgezeichnet.

Du kannst den FLEXI-BAR® zur Prävention und Nachsorge einsetzen, er ergänzt jedoch auch jede andere Sportart, da er Balance, Stabilität, Kraftausdauer und Koordination verbessert.

Unseren FLEXI-BAR® erhältst du mit Einführungsvideo und Trainingsplänen.
Auf unserem Youtube-Kanal findest du weitere Trainingsvideos.
https://youtu.be/N3XOskQpIF0



Gymnastikreifen

Voll im Trend und aus der Fitness-Szene aktuell nicht wegzudenken ist der Hula-Hoop-Reifen. Unser Gymnastikreifen macht nicht nur Spaß, sondern ist schnell zerlegbar, platzsparend und ein jederzeit einsatzbereites Sportgerät. Bauch, Taille und die Koordination können davon profitieren. Er ist sowohl für Anfänger als auch für Fortgeschrittene ideal geeignet.

Unseren Gymnastikreifen findest du in unserem Shop, ein ausführliches Einführungsvideo auf unserem Youtube-Kanal.
HULA HOOP Einführung - BK SPORT - YouTube



Fitnesstrampolin

Unser stabiles Hexagon Trampolin von BK by Barbara Klein mit klappbaren Füßen verwandelt jede langweilige Trainingseinheit in ein sportliches Vergnügen. Leise, sicher und mit gutem Halt kann es sowohl als Anfänger wie auch als Fortgeschrittener genutzt werden.

Auch hierzu findest du auf unserem Kanal ein Einführungsvideo und motivierende Youtube-Videos mit Barbara.
Trampolin Einführung - BK SPORT - YouTube



Balance Cushion

Eine gute Balance kann die saubere Ausführung sportlicher Aktivitäten positiv beeinflussen und als Verletzungsprophylaxe dienen. Zum perfekten Unterstützer im Alltag zählt unser Balance Cushion Sportgerät: klein, handlich und jederzeit einsatzbereit.

Tipps zur Nutzung und sanften Trainingseinheit findest du auf unserem Youtube-Kanal. 
BALANCE CUSHION für Stabilität und Koordination - BK SPORT - YouTube



Vibra-Ball

Mit unserem Vibra-Ball ist es möglich, gelenkschonend deine Muskeln zu trainieren. Die einzigartige Ballhaut ermöglicht viele neue Alternativen im propriozeptiven und sensomotorischen Zirkel. Die Übungen mit dem Vibra-Ball können sogar während einer Pause im Büro durchgeführt werden.

Ein effektives "10-Minuten-Workout" findest du auf unserem Youtube-Kanal. 
10 Minuten Vibraball Training - BK SPORT - YouTube


 

Gymnastikbänder

Unsere Widerstandsbänder von BK by Barbara Klein können je nach individuellen Fitnesstand im Ganzkörpertraining, im Kraft- und Koordinationstraining oder im präventiven und regenerativen Training eingesetzt werden.

Auch hierzu findest du zahlreiche Videos von Barbara auf unserem Youtube-Kanal. 
Gymnastikbänder Workout - BK SPORT - YouTube
Sport und Wohlbefinden in den Alltag integrieren, mit den Sportgeräten von BK by Barbara Klein
Um Sport als täglichen Begleiter in den Alltag zu integrieren, musst du nicht zwingend ein Fitnessstudio besuchen. Wer die richtigen Trainingsgeräte zu Hause hat, kann durchaus auch hier umfangreich für Aktivität, Sport und anspruchsvolles Fitnesstraining  sorgen. Zu einem ganzheitlichen Gesamtkonzept gehören neben dem Sport und der richtigen Ernährung (ggf. Nahrungsergänzung) auch die mentale Gesundheit. Tägliche Routinen, das notwendige Sport-Equipment und ein wenig Disziplin können dir helfen, am Ball zu bleiben. Nimm es also am besten heute noch selbst in die Hand und beginne mit einer moderaten Sporteinheit. Um in die Routinen hineinzukommen, kannst du beispielsweise den Tag mit Barbara beginnen. Mit einem "Gymnastikbänder- Workout",  oder einem "3-Minuten-Flexibar-Express-Workout",  startest du bereits fit und aktiv in den Tag. Die passenden Videos hierzu sind auf unserem Youtube-Kanal zu finden. Beide Sportgeräte findest du bei uns im Sortiment der Sportartikel, in farblich stylischen Variationen.



Unsere Sportgeräte für Zuhause – Videos, Anleitungen und mehr!
Nicht nur mit unserem Bestseller dem Flexi Bar findest du zahlreiche Videos auf unserer Youtube-Seite, die dir bei der Nutzung unserer größeren und kleinen Sportgeräten für Zuhause helfen können. Unsere Firmengründerin, Motivatorin und Mentorin Barbara Klein zeigt hier die unterschiedlichsten Möglichkeiten, um ganzheitlich in Bewegung zu kommen. Vom Hula-Hoop Training über Beckenboden Übungen bis hin zu intensivem Bauchmuskeltraining und darüber hinaus findest du informative, erklärende und vor allem motivierende Videos für eine tägliche Sporteinheit. Lass dich mitreißen und fange noch heute an, in  dich und dein ganzheitliches Wohlbefinden zu investieren!
FAQ - Häufig gestellte Fragen
Welche Sportgeräte eignen sich gut für die Gewichtsreduktion? Abnehmen funktioniert meist nur über ein ganzheitliches Konzept. Diese Sportgeräte tragen zur Unterstützung des Gewichtsmanagement bei:
Welche Sportgeräte für Zuhause?
Sportgeräte für Zuhause müssen vor allem eines sein: Leicht anwendbar! Unsere Sportgeräte von BK by Barbara Klein sind einfach in der Handhabung, Qualität hochwertig und sowohl präventiv als auch therapeutisch einsetzbar. Unsere Qualitätsgeräte finden Sie in unserem Shop: BK SPORT Sportgeräte kaufen: Große Auswahl & Top Preise (barbara-klein.com)



Für welches Alter sind die Sportgeräte von BK Barbara Klein geeignet?
Die meisten unserer Sportgeräte haben keine Altersbegrenzung. Beim FLEXI-BAR® liegt die Empfehlung bei 12 Jahren. Lediglich unser Fitnesstrampolin ist nicht für Kinder unter 14 Jahren geeignet.



Welcher FLEXI-BAR® für wen? (Intensität / Levels)
Der Standart FLEXI-BAR® (rot) ist für Anfänger sowie Fortgeschrittene geeignet und für 95 % der Anwender ideal. Die Altersempfehlung fängt bei 12 Jahren an.
Der intensive FLEXI-BAR® (blau) ist geeignet für schmerzfreie Top-Athleten oder für Menschen mit einem BMI von über 30.
Der kleine FLEXI-BAR® ist für Kinder ab dem 5. Lebensjahr geeignet.